It's the last frontier of the cd - packaging! It is the result of the fusion between the DVD- box and the Jewel Box. Structure and composition from the first and height from the second. Above all, it seems the DVD box but is more compact. Thanks to its particular shape, it is used both DVD and CD case. The cover is outside, behind the protective plastic. It can be for single or double CD.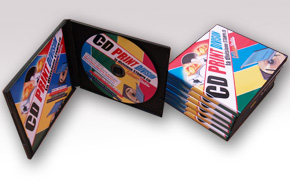 PP box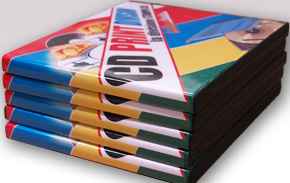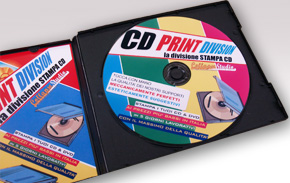 plastic and paper for the cover;
practical, modern and voluminous;
- who wants to amaze with a new support;
- who wants a "massive" support remarkable among the others;
- who wants to sell the product in a store; - who has particular storage needs.
Unavailable