Stickers' world is more fascinating than you think. There are 3 locations dedicated to the stickers printing and carving and through them, we could create everything a sticker could become: from a gift tag stickers to labels for some kind of products like wine, spirits, typical products and big creative covers of several meters. We could satisfy customers of all ages. There are several stickers' materials, so it's important trusting in us because we could address you towards the most appropriated: polymer pvc, monomeric pvc, sticker paper, cast, laminate, etc.
Below a small part of many types of stickers we are able to realize:
Gift tag stickers – envelopes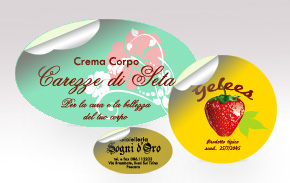 Advertising posters of each size and shape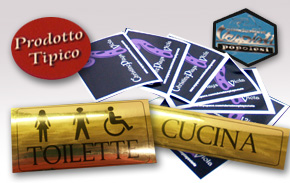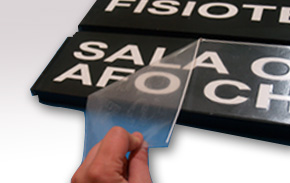 Creative covers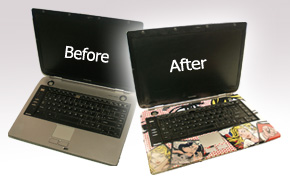 Glass sticker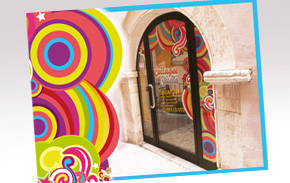 Vehicles decorations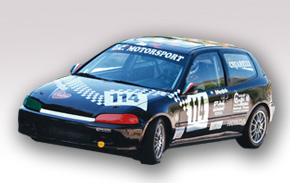 Mural decorations and wall stickers
Labels for foods, wine, spirits, marmelades, etc.